---
Welcome to Slane Construction Ltd
As Building and Civil Engineering Contractors in Essex we are here to offer you a range of building services covering all jobs, no matter how large or small the work maybe. We can deal with anything you need, for more information, or some helpful advice, please don't hesitate to call us.
We complete all aspects of Formwork, Steel Fixing, Concrete, Groundworks, Drainage, Sub/Super Structure. We are able to offer a quality service to all our clients throughout the South East of England.
We guarantee a quality service which is great value for money! The plant equipment and materials used in all our work is of the highest standard with high quality control standards. We adhere to a very strict environmental policy with our clean, tidy and friendly service.
Highly Professional
Offering you general construction in Essex, we promise our clients excellent customer service. We have over 40 years of experience in groundworks and construction, so you can rest assured that you are in safe hands when you choose us. We deliver an outstanding quality of work at good value - always on time!
View Our recent Projects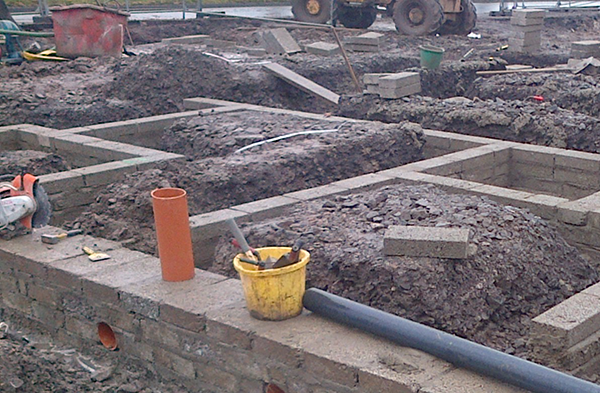 What Our Clients Say
"Vestibulum sed est sed quam tristique ultricies. Sed sollicitudin ligula vitae risus vehicula molestie. Nulla viverra mollis urna, et venenatis eros rutrum nec vitae velit sem."
Client Name
"Nullam eu sodales justo, at fringilla ipsum. Nullam nec tellus vel risus adipiscing malesuada et sit amet elit. Donec sit amet tincidunt velit."
Client Name
"Sed sollicitudin ligula vitae risus vehicula molestie. Nulla viverra mollis urna, et venenatis eros rutrum eu pulvinar non."
Client Name
Our Aim
It is Slane Construction's aim to achieve a working environment that is free of work related accidents and ill health and to this end we will pursue continuing improvements from year to year. We undertake to discharge our statutory duties by:
Identifying hazards within the workspace, accessing risks related to them and implementing appropriate preventative measures
Providing and maintaining safe methods of work and equipment
Establishing and enforcing safe methods of work
Recruiting and appointing personnel who have the ability, skills and competence to commensurate with their role and level of responsibility
Ensuring tasks given to employees are within their skills, knowledge and ability to perform
Ensuring that technical competence is maintained through the provision of refresher training as appropriate
Promoting awareness of health and safety and of good practice through the effective communication of relevant information
Furnishing sufficient funds needed to meet these objectives
Contact Us
If you have any quries about our services or would like to get in touch, fill in the form below or alternatively call us on 0208 5864264